What a shit idea.
Seriously you're not meant to learn how to talk to your baby, your baby is meant to learn how to talk to you, and making a second language for you both to learn is just a ridiculous way to put of actually learning.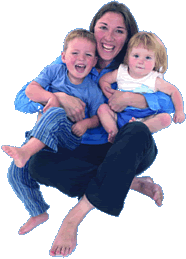 Think about it, when your human baby child grows up is it going to need to use this primitive sign language? No it's not, it's going to have to talk like regular people, and what would you have gained out of it, basically nothing but if you're being pedantic, slightly better understanding that what babies can already manage, and it's not a difficult system.
see here:
crying = hungry
crying = pissed himself
crying = shat himself
crying = uncomfortable
laughter = content
snoring = asleep
Is that not all you need until they can actually communicate properly? Honestly, I've heard of some silly ideas and this is definitely up there, and I know there's a whole truckload of bullcrap targeted at new mothers because they're another audience you can shove your fake products onto but come on, this is the next generation we're talking about here, do we really need them to come out dumber than they're going to anyway now that you think babies should be given acupuncture and chiropractic treatment?
If the upcoming generations are to be full of stupid people, which could very well happen, look at all the other generations that have come before and are around now; well, then I'd much rather you saved them some extra IQ points and got them to learn how to bloody speak first.